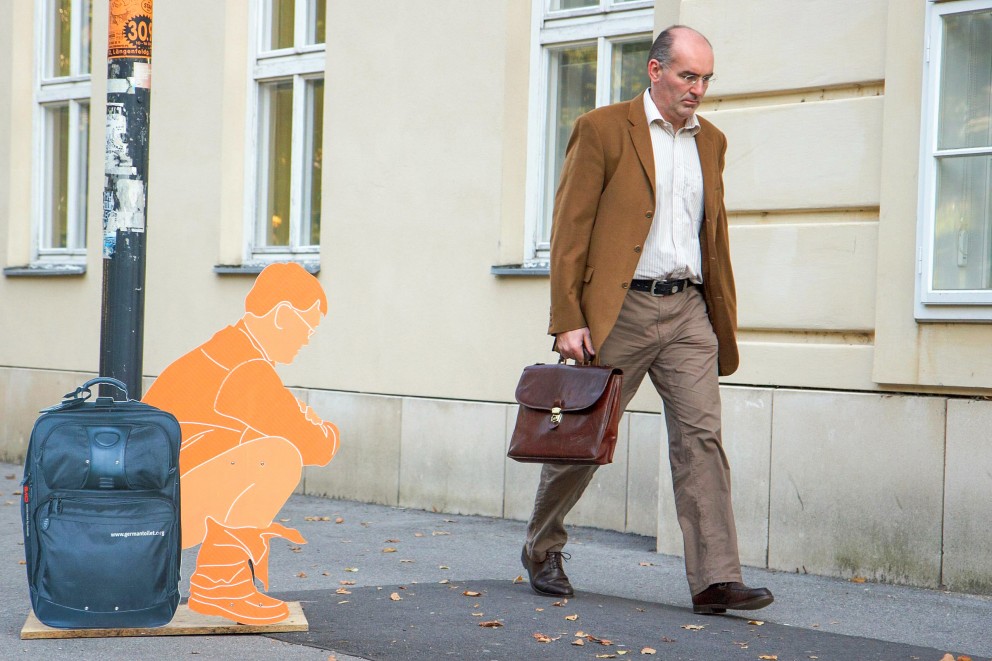 "Sanitation is Dignity" (SiD) is the touring exhibition of German Toilet Organization. Under the key question "Where Would You Hide?", SiD explains the worldwide sanitary emergency. On the occasion of the "International Year of Sanitation 2008", the exhibition was shown until 2009 at prominent locations in countries with both sufficient/adequate and inadequate sanitation, at conferences and in parliamentary buildings.
The exhibition deals with one of the most important and most tabooed basic human need: access to a toilet and thus the dignified performance of emergency duties. Many also fail to recognise the importance of appropriate sanitation as one of the most effective ways of preventing disease. The effects of inadequate sanitation and the resulting vulnerability are far-reaching and have negative consequences for health, education and nutrition, among other things.
The aim is to break the "toilet taboo" in society and politics, to promote appreciation of the importance of the toilet within society and to draw attention to the global sanitary deficiencies. In countries with sanitation emergencies, newly generated political will and willingness to act can lead to increased budgeting for sanitation projects. The support of local partners has been of particular importance in the implementation of the exhibition to date. In other countries, SiD is also helping to generate political and financial support for the theme, thus strengthening the promotion of sanitation-related projects.
cities worldwide, where the exhibiton took place

official UN campaign

media channels reported
Aim of the campaign
In countries with widely adequate sanitation
Breaking the toilet taboo
Generate awareness of global sanitation deficiencies and the global development agenda
To promote appreciation of the toilet's importance within society
Establish of broad political and financial support for the issue, so that the promotion of sanitation projects equals those of drinking water supply
In countries with sanitary crisis
Breaking the toilet taboo
Information about the link between basic sanitation, hygiene, education, etc.
Support of local partners in the implementation of the exhibition
Generate political will and willingness in order to trigger increased budgeting for sanitation projects
On the toilet we're all the same: me, you, punks, politicians.